3 tags
First plant to use buried leaves to catch worms... →
Plants that catch worms underground, got to love evolution.
Screw the divers: The sad tale of Thern Da Seafood... →
mad-as-a-marine-biologist: Fancy some Mola Mola soup? A few days ago, I witnessed an epic ground breaking turn around of events for the anti-shark fin movement on Facebook. From an inciendiary status update announcing that "Screw the divers, Shark Fin and Mola Mola products to be available [in Singapore's largest supermarket chain] by Chinese New Year" … …to that supply company removing it's...
1 tag
'Hidden' hawksbill turtles found
By Victoria Gill Science reporter, BBC Nature The findings could help explain why the species has gone undetected in the region for so long Scientists have found hawksbill turtles "hiding" in mangrove forests of the eastern Pacific. The team, that has been tracking the turtles for three years, also found that the critically endangered animals nested in these estuaries. The...
Over 1/2 of Tuna Species Facing Extinction, But... →
Komodo here we come!
Down by the Sea: The World's Most Endangered... →
hannahluella: And I bet you have not even heard about it or knew it exists. The Vaquita, endemic to the Gulf of California, only inhabiting a very small range.  The Vaquita is the smallest of the cetaceans, the females only growing to be about 5 (1.5 Meters) feet, the males 4.5 feet.  There are currently only 150 Vaquita left in the world, and there is currently not enough being done to...
2 tags
Forests fight back all over the world
Woodland density is going up after decades of decline, but concerns about deforestation remain. Andrew Marszal reports on the Great Reversal Forest density is increasing across much of the world after decades of decline, according to a new study by scientists from the United States and Europe. The change, which is being dubbed the Great Reversal by the authors, has important, has...
2 tags
Watch
Now that is one huge fish! The Mekong giant catfish is perhaps the most interesting and most threatened species in the Mekong river. For this reason conservationists have chosen it as a sort of "flagship" species to promote conservation on the Mekong. With recorded sizes of up to 10.5ft (3.2m) and 660lb (300kg), the Mekong's giant catfish currently holds the Guinness Book of World Record's...
WHERE THERE BE FINS: Vertical Migrations of the... →
wheretherebefins: Many species in the oceans display diel vertical migration (i.e. migration over a daily cycle up and down in the water column). Acoustic tracking of Big eye Threshers by Nakano et al (2003) was used to determine their daily movements vertically and horizontally. Threshers were first thought to…
4 tags
Watch
A Chromodoris coi that I shot in Tioman flaring its mantle.  There seems to be no real concensus on what the purpose of this behavior is. http://www.seaslugforum.net/find/mantflap
3 tags
"The Guardian" - Malaysia and Indonesia bolster...
Countries form European Palm Oil Council in attempt to counter criticism of industry's environmental record Palm oil seeds are loaded onto a truck in Serba Jadi, Indonesia. Photograph: Sutanta Aditya/AFP/Getty Images Malaysia and Indonesia, which together account for about 90% of the world's palm oil production, have launched a joint PR offensive to defend the industry's...
Thinking Blue...: Hong Kong bans trawling →
youknowicanspeakwhale: Hong Kong took an important step this Friday towards restoring it's seriously depleted waters and protecting it's marine natural heritage. After more than 5 years of pressure from environmental groups such as WWF the Chinese province banned the use of bottom and mid-water trawling and created a…
4 tags
NatGeo - See-Through Frog, Other "Lost" Species... →
A see-through frog, pretty awesome! Bursting with eggs, a pregnant frog with see-through skin is one of five "lost"amphibian species recently rediscovered in the Democratic Republic of the Congo (DRC). First described in 1950, Hyperolius leucotaenius was recently found on the banks of the Elila River in southeastern DRC. The status of the five species, first described between...
4 tags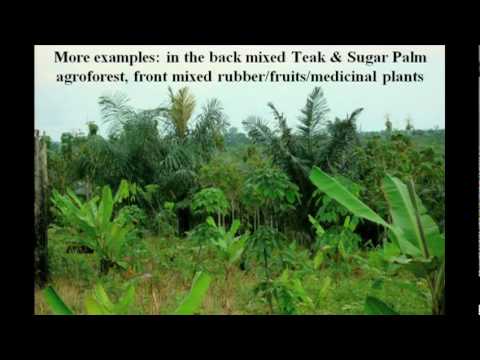 4 tags
Thailand police arrest man with rare animals in...
  Continue reading the main story Click to play Freeland's Steven Galster on the recovery of the "virtual zoo" found in the smuggler's luggage Related Stories Thailand seizes smuggled lizards In pictures: Threatened species A man has been arrested at an airport in Thailand after endangered animals - including leopards, panthers and a bear - were found hidden in his...
4 tags
4 tags
3 tags
2 tags
3 tags
New Camera
So, I have invested in a dSLR.  I bought a Nikon d3100 with the 18-55mm lens and also got a 55-300mm lens.   Following are some of my latest shots…….(from a trip to Tioman Island, Malaysia)
5 tags
Wild tiger cubs front campaign against... →
Catherine de Lange, reporter To anyone else, it's just a bit of dead foliage, but for the playful tiger cubs in this footage a dry old leaf proves a whole lot of fun. Sumatran Tigers are critically endangered, with only 400 thought to remain in the wild, so getting footage of three cubs in such a relatively short period of time is unusual. The WWF is urging pulp and paper companies...
3 tags
BBC - 'Godzilla' lionfish threatening Cayman...
A little late coming BBC but a nice article none the less. By Tim Ecott  Cayman Islands An explosion in the population of the predatory lionfish in Caribbean waters, where it has no natural predators, is posing a widespread threat to marine wildlife. Just off the north shore of Little Cayman, I sink into the blue abyss. No-one knows how the lionfish came to be in the Caribbean waters I...
"You cannot rely upon what you have been taught. All you have learned from..."
– Edwin H. Land
5 tags
Fishing for plastic to save our seas
An EU plan to pay fisherman to catch plastic will help save our waters from waste while providing fleets with an alternative income. Under new EU plans, fishermen may be paid to fish for plastic. Photograph: Matt Cardy/Getty Images Rarely has a TV campaign been won so convincingly. In January this year, Hugh Fearnley-Whittingstall's Fish Fight programme persuaded over 600,000 of us to...
3 tags
While Energy Policy Falters, Plastic Bag Laws... →
Archaeologists at work in the Egyptian desert call them "desert blossoms." Beleaguered city dwellers refer to them as "urban tumbleweeds." Flimsy, translucent, and so cheap to produce they seem almost free, plastic shopping bags are everywhere. But a backlash is growing, due to the ubiquity of bag waste, and concern over the less visible toll—the energy that goes into their...
4 tags
Watch
wwf: The beautiful Cerrado in Brazil is one of the world's great ecosystems - holding 5% of life on Earth. But right now it's disappearing fast due in large part to rapidly increasing soya production for animal feed. Help us save the Cerrado now! For more on the Cerrado just look at the wikipedia entry.
Mad as a Marine Biologist: Priced Off the Menu?... →
mad-as-a-marine-biologist: Sharks can be worth far more when they are swimming around the reef than when they are in a bowl of soup — as much as nearly $2 million each, in fact, according to the results of a study released Monday. The study considers the amount spent from divers travelling from all over the globe to…
2 tags
Tropical Peat Forests in Trouble - ScienceNOW →
Southeast Asia boasts nearly 250,000 square kilometers of peat swamp forests, which host creatures such as orangutans and the world's smallest fish, and store vast quantities of carbon. But these peat swamps are in trouble, according to a new study of deforestation in the region. If people continue to chop, drain, and burn at current rates, researchers report, by 2030 no native swamps will...
4 tags
Shark Fins Traced to Home Waters Using DNA—A First →
Workers remove the fin from a female mako shark on a beach in Santa Rosalia, Mexico, in an undated picture. Many of the hammerhead sharks that are butchered to feed Asian demand for shark-fin soup start their lives in American waters, a new forensic study shows. For the first time, scientists have used DNA from shark fins to determine where they came from. The researchers traced finds from...
1 tag
Fleeing fish could skew scuba surveys - April 26,...
Much of our knowledge of coral reefs is based on surveys by scuba divers. But what if those divers are scaring away the fish they're trying to count? A new study in PLoS One suggests that the so-called 'diver effect' drives away an average of half the fish in a given area, with 70% of individuals from some species fleeing. A popular method for assessing reef populations is an underwater...
Watch
Monkey see, monkey recall – at least for a couple minutes. Ben Basile of Emory University in Atlanta, Georgia, placed five rhesus monkeys in front of a touchscreen that briefly showed a blue square and two red ones. After an interval of up to 2 minutes, the blue square reappeared in a different place, and the monkeys had to replicate the pattern in its new position by tapping the screen to place...
Brainless box jellyfish know which way is up -... →
3 tags
Pictures: Sharks Taught to Hunt Alien Lionfish →
A pretty damn interesting way of dealing with the problem.  Having witnessed the lionfish invasion of honduras, this is great news.
Entering the blogosphere
So here goes, this might develop into a real blog, or I may get bored after two posts